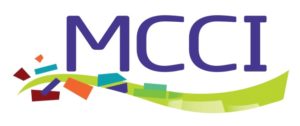 First launched in 2011, the West Ohio MCCI resources churches and their pastors with an intensive consultation and clergy coaching model designed to jumpstart a new life cycle of ministry fruitfulness in local churches. In order to be an MCCI congregation, churches must first be recommended by their District Superintendent and then Bishop Palmer prayerfully selects and invites churches to participate. The Urbana United Methodist Church was chosen by Bishop Palmer to become an MCCI congregation in the fall of 2015.
As an MCCI selected church we have completed a weekend of intensive training that has produced a report that consists of our church's strengths, next steps, and much more. You can read a copy of this report below or call the church office and request that one be mailed to you. Additional copies may also be picked up in the hallway outside the main office.

If you have further questions about MCCI please contact the church office at (937) 653-3741.