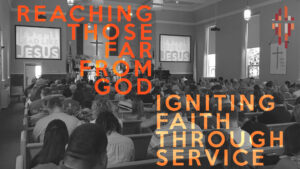 Why do we exist as a church?
Reach people far from God.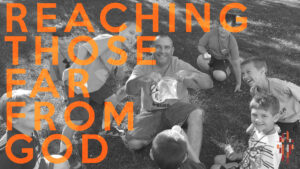 How do we fulfill our vision?
Igniting faith through service.
How are we organized to fulfill our mission and vision?
We invite our congregation to gather for worship and other special events to celebrate God's goodness.
We encourage our congregation to get connected relationally to others in our church through small groups. These groups provide opportunities to grow spiritually through Bible study, prayer, service, and accountability.
We empower our congregation to make a positive contribution to our community and world by helping them discover their God-given passion and unique blend of spiritual gifts. We then seek to provide opportunities for our congregation to serve and influence others to find and follow Jesus.
Our strategy of Gather, Grow, and Go is meant to move people toward becoming a Christ-like influencer. A Christ-like influencer surrenders continually, love and serves extravagantly, invests relationally, gives generously and engages with God daily.
What foundational truths do we hold sacred?
Bedrock Beliefs:
God loves us no matter what; He will never give up on us.
You matter! That's why Jesus came.
Through the ministry of the Holy Spirit, God gives us gifts to change the world in Jesus' name.
Jesus came so we could have a purpose-filled life.
Jesus' resurrection gives us joy for today, hope for tomorrow and the promise of eternal life.
A great commitment to the Great Commandment and Great Commission with Great Compassion will build a GREAT CHURCH!
The Great Commandment: Matthew 22:36-40
The Great Commission: Matthew 28:16-20
The Great Compassion: Matthew 25:34-40