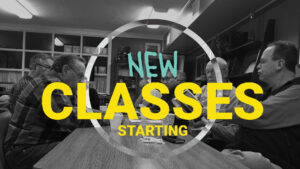 Connecting Points
At Urbana UMC we value growing. We grow together in community with God. One of the ways we do this is through our Connecting Points which include a variety of bible studies, book studies, small groups and care groups. There is one to fit everyone's schedule!
CLASSES
Take Back Your Life – 6 weeks, began October 27th @ 6:30pm
A forty-day interactive journey that will help you identify and fight your internal battles—so you can take back your life. Every person has a mission and a God-given potential to impact the world, whether they recognize it or not. Wednesdays, via zoom, Contact Terri McClain at (937-631-0059) $20 book
The Women of Christmas – 4 weeks, (Nov. 19, Dec. 3, 10 & 17) @ 9am, Urbana UMC in the Curriculum Room
Experience the season anew with Elizabeth, Mary and Anna as we study "The Women of Christmas" by Liz Curtis Higgs. Chris Ann Harmison and Kay Schenkel will be leading a 4 week Advent Study on Fridays from 9-10am in the Curriculum Room. Nov. 19, Dec. 3, 10 and 17. Contact Chris Ann (937-652-3546) or Kay (937-570-9337) if interested in joining the group.
A sacred season is about to unfold for three women whose hearts belong to God. Elizabeth is barren, yet her trust in God remains fertile. Mary is betrothed in marriage, yet she is willing to bear God's Son. Anna is a widow full of years, yet she waits patiently, prayerfully for the Messiah to appear in the temple courts.
Following in their footsteps, you too can prepare for the Savior to enter your heart, your mind, and your life in a vibrant, new way. Best-selling author Liz Curtis Higgs explores the biblical stories of Elizabeth, Mary, and Anna, unwrapping each verse with tender care and introducing you afresh to The Women of Christmas.
Connect Groups
Hotmess Express – Cliff & Molly Meadows
Sundays at 6pm, Meadows house (talk points), kids welcome
Men – Pastor Jim
Saturday mornings, 7:30am, Parlor
Families – Chris & Bekah Dinnell
Tuesdays in The Hub @ the church, October 12th – November 23rd




Sunday Classes
Deep Dive – Curriculum Room (hybrid – in person and zoom), 9am
Join this ongoing Sunday school class as they go through the Bible one book at a time. Led by Amy Bosworth. Join at anytime! You just need a bible. Send an email to Amy at
amy.bosworth64@yahoo.com if you are interested in joining.