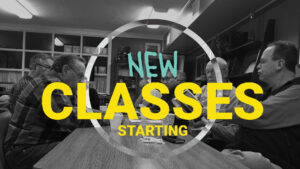 Connecting Points
At Urbana UMC we value growing. We grow together in community with God. One of the ways we do this is through our Connecting Points which include a variety of bible studies, book studies, small groups and care groups. There is one to fit everyone's schedule!
CLASSES
Financial Peace University
Sundays from 6:30-8pm at Urbana United Methodist Church
Planning for the future is hard when you're still paying for the past! Listen—there's a better way! Join our Financial Peace University class, and we'll learn how to beat debt and make a plan for the future together! This 9 week class will meet once a week on Sundays from 6:30-8:00 pm beginning February 6.
Sunday Classes
Deep Dive – 9am hybrid – in person and zoom
Join this ongoing Sunday school class as they go through the Bible one book at a time. Led by Amy Bosworth. Join at anytime! You just need a bible. Meets in the Curriculum Room at the church or you can join via zoom. Send an email to Amy at
amy.bosworth64@yahoo.com if you are interested in joining.
Sign Ups for Connect Groups for Lent are starting now! Complete the form below and choose your time.
Everyone prays.
But no one finds it easy.
We all need a little help.
Pete Greig has put his life's work into a response to the question everybody ultimately asks: how do I pray? The Prayer Course, used by more than a million people, unpacks nine essential aspects of prayer: stillness, adoration, petition, intercession, perseverance, contemplation, listening, confession, and spiritual authority.
This series will guide you deeper in your relationship with God, helping you become centered and still, clearer in discerning God's voice, more able to make sense of your disappointments, and more expectant for miraculous breakthroughs too.